ITAB ACADEMY
ITAB ACADEMY - Centre de formation et de Certification. On vous offre une grande opportunité de booster votre carrière professionnelle à travers la préparation aux certifications mondialement reconnues .
PROCHAINES FORMATIONS TÉLÉ-PRÉSENTIELLES
Nos futures sessions de formations
TÉMOIGNAGES
Ce que nos clients disent de nous.
Khaoula MIMID – Project manager, mining division -EMEA chez Hexagon Mining
J'ai suivi deux formations chez ITAB ACADEMY. Une sur les BIG DATA et l'autre sur le marketing digital. Un staff professionnel. Une formation d'actualité, des exercices pratiques et des tests en fins de formation pour déterminer le niveau d'assimimation. Chaque semaine, il y a du nouveau et l'équipe dispose de plein de potentiel. Keep up the good work guys
Ilias AL Qassar – Consultant Senior "HR Access" chez CAP-HR – Certified BIG DATA ENGINEER
Mon feedback concernant la formation BIGDATA & Machine learning:
Les deux premières séances ont été consacrées à la mise à niveau en terme de langages de programmation et bases de données par un spécialiste expérimenté pour les gens qui n'ont pas un profil informatique (exemple: pour les gens qui ne savent pas compiler ou exécuter un programme), mais ça été très intéressent également pour les informaticiens. Les cours BigData ont été enrichis par des exemples et très bien expliqués (parfois par un atelier chorégraphique) afin que nous puissions comprendre certaines complexités (notez que le contenu du module était très dense et du coup, beaucoup de choses à apprendre). Tous les codes sources et les fichiers de données (Spark/java/python/R) ont été communiqué via des liens iTabAcademy pour téléchargement afin d'optimiser le temps durant la pratique (on a pu exécuter la plupart des programmes). Egalement, les codes sources ont été bien expliqués. Je remercie le Pr. Abdoullah Fath-Allah de son dévouement, sa réactivité, de ses conseils et son coaching ; il a été présent pour répondre à la plupart de nos questions même en dehors des séances officielles et surtout pour les projets de fin de formation.
Samir Douichi – Chief Executive Officer at Aractronic
La formation en Big Data que j'ai suivie dans ITAB ACADEMY a été absolument géniale ! Le professeurs était incroyablement compétent, et le contenu de la formation regorgeait d'informations captivantes. Je suis ressorti de cette expérience complètement satisfait et prêt à conquérir le monde du Big Data.

Soufiane Nabbat – DataStage and SAP business Objects enthusiast || TSQL Certified || ITIL® 4 Certified || Java SE 8 Certified Programmer
Bonjour, La formation était très pertinente pour ma carrière professionnelle ainsi que pour mes expériences personnelles. Mr Abdellah, formateur très enthousiaste et intéressant. Merci beaucoup.
ERRAIS MOUHSSINE Cybersecurity and Data Analytics Consultant
Formation intéressante et très riche,prof compétent et sympathique,Hope to participate to other training in the future.
TÉMOIGNAGES de Google
Ce que nos clients disent de nous sur google.
Nos références
Ils nous font confiance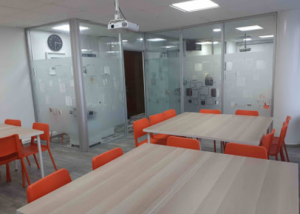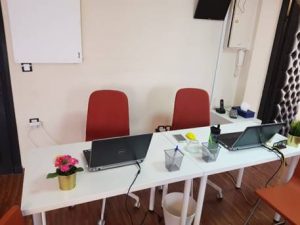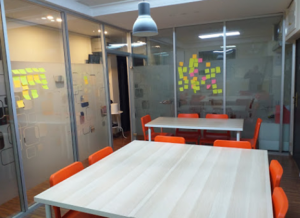 Inscrivez-vous et recevez notre newsletter sur les prochaines sessions de formation!