Business Data Analyst Training in DUBAI – Riyadh – Abu Dhabi – Doha – kuwait – Muscat – Manama : The Role of a Data Analyst
The Business Data Analyst plays a crucial role in today's data-driven business landscape. As a key member of the analytics team, their primary responsibility is to gather, interpret, and analyze data to provide valuable insights and support strategic decision-making within an organization. They are proficient in using various data analysis tools and techniques to identify patterns, trends, and correlations in data, helping businesses understand customer behavior, market trends, and operational efficiency. By translating complex data into actionable recommendations, the Business Data Analyst enables companies to optimize their processes, improve performance, and gain a competitive edge in their industry.
They serve as a bridge between raw data and business solutions, making them an essential player for any organization looking to thrive in the era of data-driven decision-making.
Get a Triple Certification: Internationally Recognized Certificate !
1-"BUSINESS DATA ANALYST" Certification issued by ITAB ACADEMY.
2-The possibility to obtain IBM certifications in "BUSINESS DATA ANALYST".
3-An internship as a data analyst at a company in France.
4-Furthermore, you have the opportunity to obtain an online certification awarded by the International University of Applied Sciences in Germany.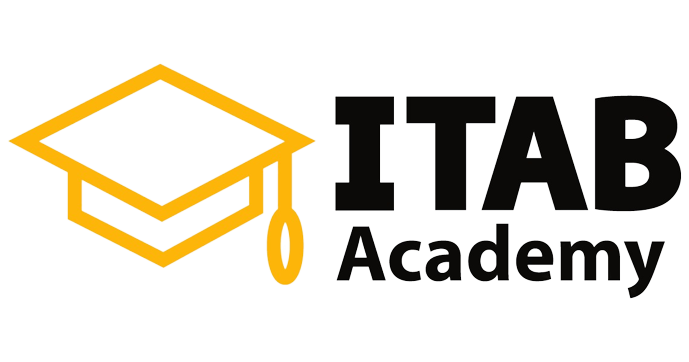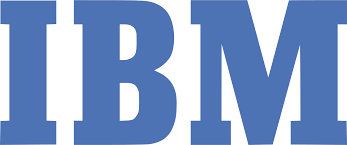 The Key Figures of the Training
As a State Engineer and BIG DATA consultant, our trainer graduated from Alakhawayn University and holds a Ph.D. in Computer Science from ENSIAS in partnership with the University of Quebec. With over 12 years of professional experience, he has worked as a consultant and project manager at a major multinational corporation. Our trainer holds multiple certifications in BIG DATA and SPARK and has conducted numerous training sessions on BIG DATA and machine learning for prestigious clients such as Inwi, Orange, Morocco SME, Altran, PhoneGroup, Avito, Xhub, and Lydec. His extensive expertise and practical industry experience make him an exceptional trainer in the field of BIG DATA.
Our instructor is a professor of applied mathematics and data science at the School of Science and Engineering at Al Akhawayn University. He earned his engineering degree (2006) in operations research with honors from INSEA School of Engineering in Rabat, as well as his master's (2009) and doctoral (2014) degrees in statistics from Mohamed V University in Rabat. As an expert in data analytics, he has worked with both public and private sectors, developing relevant expertise in the field of data science. He has also conducted significant research and published in high-quality international conferences. His pedagogical interests encompass applied mathematics, machine learning, and data science..
Experienced data analysis specialist and trainer. With over 15 years of experience in the field of data engineering and data science, he possesses in-depth expertise in designing, deploying, and maintaining data architectures. He is adept at translating complex business challenges into efficient technological solutions. Driven by a passion for his field, he excels in teaching and can convey his knowledge clearly and concisely. His experience as a Senior Data Engineer at Orange and Senior Data Scientist at TechnipFMC has allowed him to develop profound skills in Google Cloud Platform (GCP), Google BigQuery, Git, Docker, CI/CD, SQL, and Python. Jean is also an accomplished Big Data and Machine Learning consultant, having worked at Maroc Telecom.
"Our instructor is a highly qualified expert in data engineering, with a strong academic background and extensive professional experience. Holding a Ph.D. in computer science with a specialization in OLAP query optimization, their expertise spans artificial intelligence, business intelligence, and big data, backed by certifications in data science and business intelligence from IBM. They are proficient in programming languages such as C++, Java, and PLSQL, as well as data science tools like MapReduce and NoSQL databases. Their knowledge of frameworks like Spring and J2EE, coupled with experience in virtualization technologies such as Ansible, Docker, and Vagrant, gives them great adaptability to emerging technologies."
TESTIMONIALS
What our customers say about us.
Khaoula MIMID – Project manager, mining division -EMEA chez Hexagon Mining
J'ai suivi deux formations chez ITAB ACADEMY. Une sur les BIG DATA et l'autre sur le marketing digital. Un staff professionnel. Une formation d'actualité, des exercices pratiques et des tests en fins de formation pour déterminer le niveau d'assimimation. Chaque semaine, il y a du nouveau et l'équipe dispose de plein de potentiel. Keep up the good work guys
Ilias AL Qassar – Consultant Senior "HR Access" chez CAP-HR – Certified BIG DATA ENGINEER
Mon feedback concernant la formation BIGDATA & Machine learning:
Les deux premières séances ont été consacrées à la mise à niveau en terme de langages de programmation et bases de données par un spécialiste expérimenté pour les gens qui n'ont pas un profil informatique (exemple: pour les gens qui ne savent pas compiler ou exécuter un programme), mais ça été très intéressent également pour les informaticiens. Les cours BigData ont été enrichis par des exemples et très bien expliqués (parfois par un atelier chorégraphique) afin que nous puissions comprendre certaines complexités (notez que le contenu du module était très dense et du coup, beaucoup de choses à apprendre). Tous les codes sources et les fichiers de données (Spark/java/python/R) ont été communiqué via des liens iTabAcademy pour téléchargement afin d'optimiser le temps durant la pratique (on a pu exécuter la plupart des programmes). Egalement, les codes sources ont été bien expliqués. Je remercie le Pr. Abdoullah Fath-Allah de son dévouement, sa réactivité, de ses conseils et son coaching ; il a été présent pour répondre à la plupart de nos questions même en dehors des séances officielles et surtout pour les projets de fin de formation.
Samir Douichi – Chief Executive Officer at Aractronic
La formation en Big Data que j'ai suivie dans ITAB ACADEMY a été absolument géniale ! Le professeurs était incroyablement compétent, et le contenu de la formation regorgeait d'informations captivantes. Je suis ressorti de cette expérience complètement satisfait et prêt à conquérir le monde du Big Data.

Soufiane Nabbat – DataStage and SAP business Objects enthusiast || TSQL Certified || ITIL® 4 Certified || Java SE 8 Certified Programmer
Bonjour, La formation était très pertinente pour ma carrière professionnelle ainsi que pour mes expériences personnelles. Mr Abdellah, formateur très enthousiaste et intéressant. Merci beaucoup.
ERRAIS MOUHSSINE Cybersecurity and Data Analytics Consultant
Formation intéressante et très riche,prof compétent et sympathique,Hope to participate to other training in the future.